Keep intruders away with FDS's top-quality door access control systems
Any business that owns valuables needs a door access system to keep unwanted individuals away. Whether you have a display area for your brick & mortar store, a workspace with expensive assets, or just a private property where you put your valuables — a door access control system is essential. 
We design and deploy state-of-the-art door access control systems in Orange County and its surroundings. All of our solutions are built specifically for the individual customer's needs. 
Not sure where to start? Get in touch with us by clicking here and let us perform an inspection.
Why Get Our Door Access Control System Installed?
Types of Access Control System We Offer
Web Based Access Control.
Administrators can gain access to the security system from anywhere, anytime! As no operating computer is needed, the system scales with your needs.

Wide Variety
We offer everything from simple card-based access control to advanced biometric systems. Want to know what's best for you? Let us perform an evaluation.

Timely Reports

Get timely reports on who entered through the control system, and at which time exactly. Find out who accessed certain parts of the building with accurate time stamps.
Professional Assistance
Need help changing user permissions or running your entire access control system? We got you covered.
Say goodbye to physical keys!
As a thriving business, your employees need to be as productive as possible — while ensuring the workplace is safe and secure from intruders. 
With our tailored door access control systems, you can restrict access to unwanted personnel in an advanced and productive way. Allowed individuals can gain access to specific parts of the workspace without fiddling with physical keys.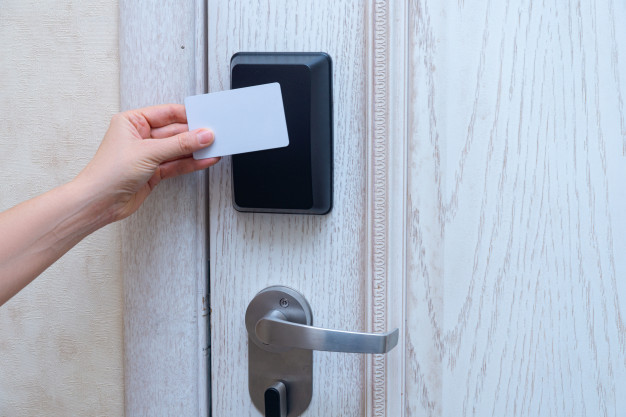 Questions? Call: (714) 616-3479
Call us now to secure your Business or Home today.